Bathroom & Shower Refurbishment
Many of our clients at Davis Shower Doors are installing their new shower door unit in a new bathroom which means a straightforward shower door installation process for both ourselves and our clients.
However, many other clients may be replacing an existing bath or shower unit and so require a wider bathroom refurbishment service in addition to the supply and fitting of their chosen bathroom door.
At Davis Shower Doors, we are only too happy to assist with a bathroom refurbishment as part of our shower unit supply and fitting service.
Bath Removal & Tile Replacement
Depending on the bathroom layout involved, at Davis Shower Doors we can remove any existing bath or shower unit and dispose of same on behalf of our client.
Any plumbing re-routing work can be carried out and all existing bathroom or shower tiles can be professionally removed and replaced with the client's preferred choice.
All tile removal, plumbing and tile replacement work is carried out to the highest standards and Liam personally guarantees all work carried out in your home.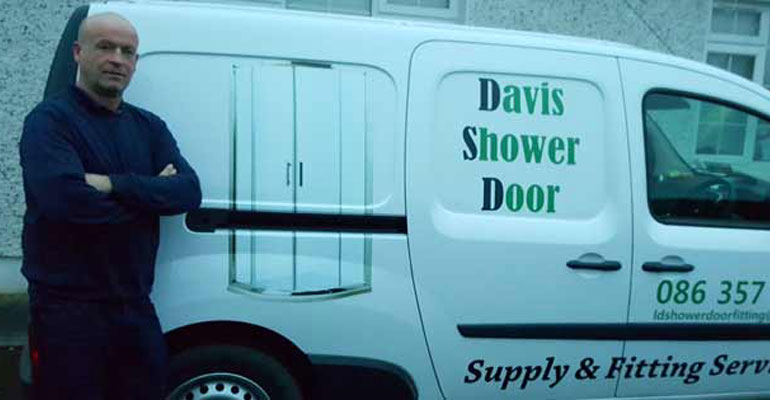 For further details, contact Liam today
If you need a new, high-quality shower door or bath screen supplied and fitted and you also need to have an old bath or shower unit removed and/or wall tiles replaced, then contact Davis Shower Doors.
Phone Liam Davis today on (086) 357 2300 and you will be guaranteed an experienced professional who can transform your bathroom.